Update (8/4/2014): I have created a tutorial on how to create a ThinApp package to help get around this, check it out!
---
If you suddenly start seeing something the following error in vCloud Director 5.1.x: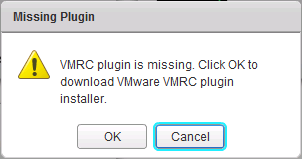 This is because your Firefox upgraded to Firefox 30 automatically, as it does. This error seems to be due to some sort of change that Mozilla added into Firefox 30, I haven't tracked it down yet (if anyone has let me know!). Even force enabling the plugin won't help, Firefox 30 looks to have gone to an whitelist only model, doing so will make this error go away but the console sessions never connect.